It's no enigma that hot herbal tea can work wonders for cough and cold. But there are specific doses extremely suited for the job. In general, drinking any kind of warm fluid, from plain warm water to vegetable soup, can temporarily relieve that sharp, painful sensation as well as loosen up mucus. However, some kinds of tea might be extremely powerful, due to the blends that combat both inflammation and infections. These teas contain properties that support the immune system and get rid of infections. Andrew Yule & Company's Yule Tea offers a range of such teas that can assist you on your road to recovery.
Here are 6 types of tea to relieve cold and cough: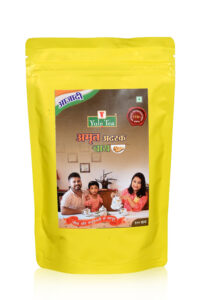 Ginger has long been consumed in Chinese and Indian medication as a natural cure for a host of diseases. Ginger is an outstanding nausea relief, but it can furthermore help relieve cough due to its anti-inflammatory properties. The spicy essence of ginger tea assists to clear up airways by reducing inflammation in the chest and throat. Ginger furthermore comprises great amounts of antioxidants. These antioxidants and bioactive compounds may combat raiding pathogens, avoiding their recurrence. Soothing in aroma and exquisite in taste, Yule Tea's Azadi Amrit Ginger CTC Tea contains fine grounded natural ginger which expedites your recovery.
Recommended Product- Yule Tea- Azadi Ginger Tea
Teas such as lemon tea, lemon balm tea, and lemongrass tea all possess high
  concentrations of vitamin C. Analysis demonstrates that vitamin C can assist in boosting the immune system and lift colds quickly. To enjoy these  benefits, you'll be required to intensify your intake of vitamin C during the cold or cough symptoms. Try Yule Tea's Yule Red blend with  lemon. If you're a tea lover this is a great way to intake Vitamin C while experiencing  the exotic taste of the finest Dooars tea on offer.
Recommended Product- Yule Red Popular CTC Blend with lemon
When it gets to the cold, cough and flu, antioxidants in green tea benefit in fighting
harmful bacteria and free radicals. Congestion and coughing are lessened when you sip this tea. Yule Tea's Slimmer Premium Green Tea in a standy pack, will not only refresh your mind but also keep you at your best of health.
Recommended Product- Slimmer Premium Green Tea
White tea is the most delicate of the true teas. It extends a modest flavour with delightful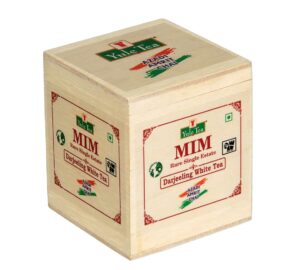 and floral statements. The leaves are minimally processed, creating them a natural option for sick people enduring cough or cold. Like green tea and black tea, white tea comprises antioxidants and compounds that support to fight off cough and cold symptoms. It's loaded with tea catechins and amino acids like l-theanine, which assist to prevent the duplication of toxic pathogens. You can try Yule Tea's MIM Darjeeling White Tea and see the results for yourself.
Recommended Product- Mim Darjeeling White Tea
The health advantages of black tea span from providing you with an additional kick of
stamina to relieving pains and infections. This cold and cough battling tea can assist to decrease inflammation and reduce the body pains that come along with harsh coughs and colds. Researches demonstrate that everyday consumption of black teas can assist in lessening influenza rates and reducing the extent of cold symptoms. Black tea includes catechins that assist to remove bacteria to prevent you from getting nauseous. Yule Tea not only manufactures one of the best Premium Darjeeling Tea but also makes sure that their consumers get to experience the true exquisite taste of Darjeeling teas.
Recommended Product- MIM : Premium Darjeeling Whole Leaf Tea 
Yule Tea's Masala Tea is a royal blend of Premium CTC with real Ginger, Cardamom, Cloves, Lemongrass, Cinnamon, Nutmeg, Holy Basil and Pepper. This blend is conjured by identifying the best CTC teas by tasters at Yule Tea and adding garden fresh spices to it, thereby giving birth to a product that is incredible for your health and contains properties that help combat common cold and cough.
Recommended Product- Yule Tea- Azadi Masala Tea
People who suffer from cough and cold find that these blended teas provide relief and soothe their symptoms. Although there is no treatment for a cold, sipping tea and undertaking other remedies, such as steam inhalation, probiotics, and honey, may assist people to tackle nausea and significantly reduce the duration of their cough and cold. Bringing fresh and authentic teas to you from the best gardens across North India, Yule Tea aims to offer products that not only appeal to your taste buds but also help you lead a healthy life.